Welcome to my website
At the end of the day, it's all about choice.  Choose to heal and choose to change or choose to stay as you are.  The choice is YOURS.
Here is a quick overview of healing, therapies and training I offer:
Animals:
Talking to Animals (Animal Communication)
Animal Healing including Shamanic and Reiki Healing
Access Consciousness® verbal processes and clearing
People:
Access Consciousness® Bars and verbal processes and clearing
Reiki and Shamanic Healing
Acupressure Massage and Indian Head Massage
Psychic Tarot Readings
Aura Photography with mini- psychic reading
Teaching
Talking to Animals (Animal Communication)
Beginners and Advanced Animal Healing
Reiki Healing – All Levels
Indian Head Massage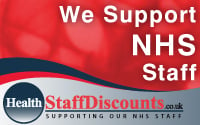 Banner Photo credit : Photo by Dennis Conner. Courtesy of Snow Leopard Trust.
Banner Photo location : Woodland Park Zoo; Seattle , WA USA